Materials
• 27" x 6.5" x 17"WB• Fibercarve flex deck with neon ink graphics

• 3.5" Tensor Alloy trucks with hollow kingpin and axle

• Globe Abec-7 bearings

• 58mm 85a RetroFlex wheels
Surf Glass Series
Our new wood-less construction has been built from the ground-up, modernizing the bygone era of skateboarding when surfboard shapers would make skateboards out of leftover fiberglass. Much like our Fiber-Carve construction, these boards are made to carve and the convex deck adds a playful bounce. Paired with all new back-set, extra wide RetroFlex 58mm wheels and Tensor alloy trucks with hollow axle and kingpin, the Surf Glass Series is perfect for carving up banks and invoking yesteryear nostalgia. Now available in two sizes.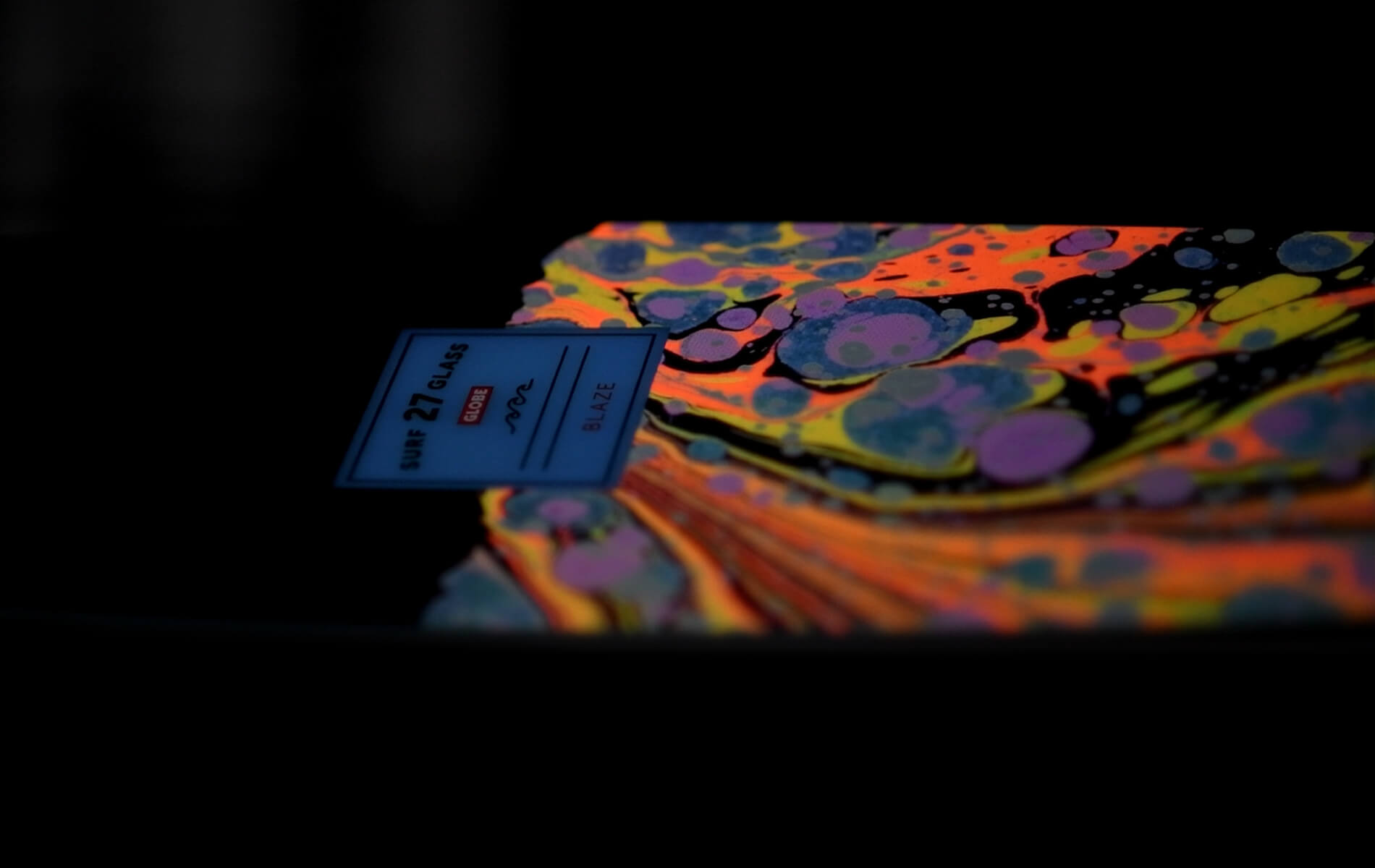 Key Features
Retro surf inspired flexy cruiser in a longer length.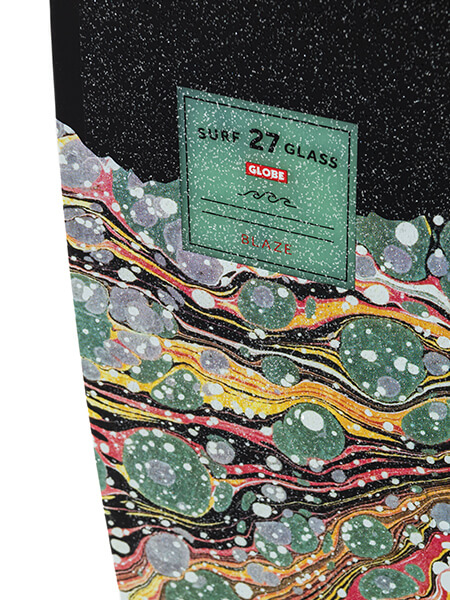 Fiberarve Construction
A modern take on traditional fiberglass skateboards commonly crafted by surfboard shapers using leftover fiberglass sheets in the 1960s/70s. Unlike yesteryear's counter-parts, this technically improved rendition uses a Fibercarve laminate construction that's nearly indestructible.
Tensor Alloy Standard Trucks
Made in premium Aluminium and magnesium to produce the best quality skateboard truck on the market. All Tensor trucks feature Grade-8 kingpins and high-rebound urethane bushings.Tensor Magnesium trucks are 20% lighter than Aluminium with the same smooth grind. And they're guaranteed for life.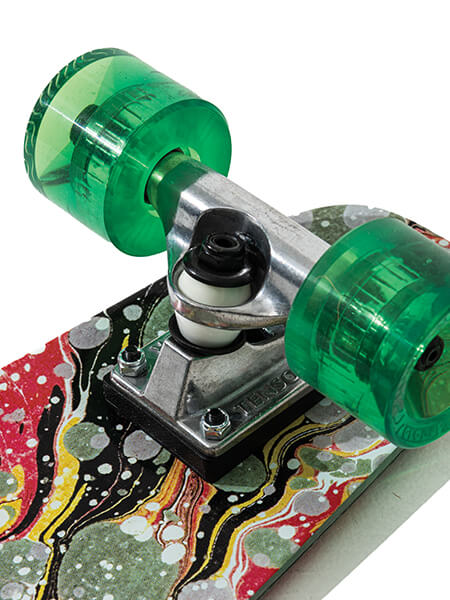 Performance Wheels
Globe's high-rebound urethane formulas are abrasion resistant, smoother, faster, and provide excellent grip. Standard on every complete, Globe Abec-7 bearings spin faster and longer which means less effort and faster.